Back to List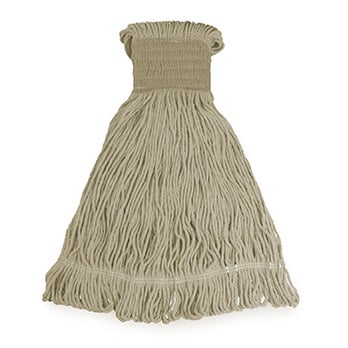 Wide Track® Loop End Blended Wet Mop

Premium 4 ply cotton/polyester/acrylic blended yarn provides absorption and durability you would expect from a looped end mop. This is the industry's best general purpose, launderable, looped end wet mop. Available in small, medium, medium-large, large and extra-large.

4 ply, looped end, cotton/polyester/acrylic blend yarn

1 1/4" or 5" headband. Standard headband colors for natural yarn are: 12 oz. is white, 16 oz. is green, 20 oz. is white, 24 oz. is orange and 32 oz. is blue. For colored yarn, headband matches yarn color

5" headband is 100% vinyl coated mesh for added strength

25 to 50 washings depending upon consistency of laundry process in relation to Tuway's laundering specifications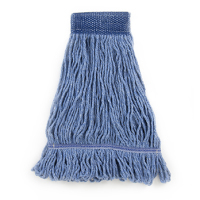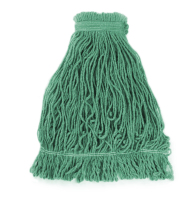 WT2-12-5BL 12oz with 5" Head Band Blue
WT2-24-1GR 24oz with 1" Head Band Green
Frequently purchased with ...
Items highlighted in
BLUE
available for