Back to List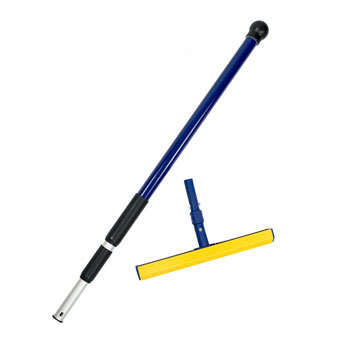 Haxan Tools & Handle


Hexagonal shaped frame and handle system allows for cleaning and scrubbing of hard surfaces such as baseboards, corner of floors, chalkboards, windows or any ohter flat hard surface. Tool picks up dirt while scrubbing and drying the surface being cleaned.

3-Section handle construction: aluminum pole with nylon grips - TPR ball tip (thermal plastic rubber)

Tool construction - yellow rubber is TPR

Nylon Velcro (under velcro is aluminum)

For use with Tuway's Microfiber Cloths

Handle length: 66 1/2" L


Tool length: 12" L



Frequently purchased with ...