Back to List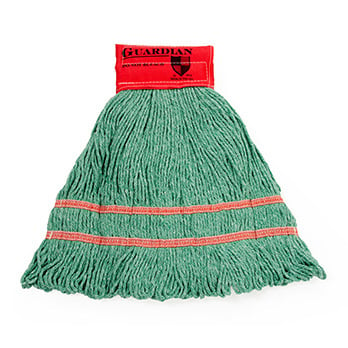 Guardian Loop End Synthetic Antimicrobial

This highly launderable, anti microbial, looped end wet mop is the ideal choice for hospitals, medical clinics, nursing homes, or any facility where bacteria and odor
prevention is needed. Ideal for commercial laundry facilities.

4 ply, looped end, polyester/rayon/blend yarn

5" orange canvas headband for 12 oz. and 8" orange canvas headband for 16 oz., 20 oz., 24 oz. and 32 oz.

Standard mop is green

Faster mop drying time inhibits mold and mildew growth. Engineered with permanent antimicrobial treatment to inhibit growth of bacteria, mold, mildew and fungi on the mop head

50-100 washings depending upon consistency of laundry process in relation to Tuway's laundry specifications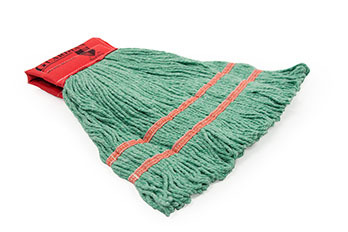 Frequently purchased with ...