Back to List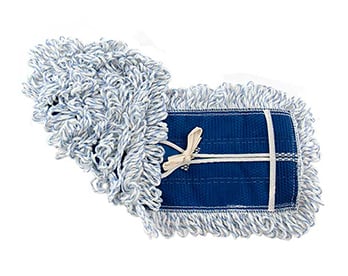 Flat Mop Rayon

This finish mop is specially designed for flawless application of today's high performance floor finishes. With up to 24" per pass, the flat finish mop covers more area in less time, while releasing finish over its entire 9" surface width.

2 ply, looped end, 100% nylon or 100% rayon yarn

Looped end blue and white candy striped yarn

Key hole with ties backing only available in blue

18" or 24" model fits standard 5" wire dust mop frames

Excellent control on stairways, along baseboards and in corners

Available in rayon or nylon yarn

Frequently purchased with ...