Back to List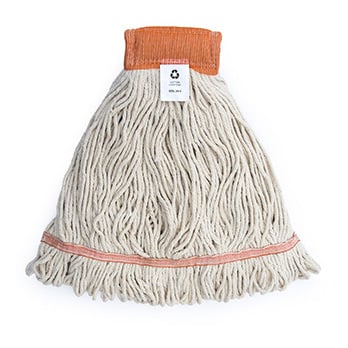 Econo Loop Cotton Loop End Wet Mop

Solid performance at an economical price. This mop is a combination of engineered cotton yarn and special construction features that puts looped end performance within reach of just about any cleaning budget.

4 ply, looped end, 100% cotton yarn


1 1/4" or 5" headbands. 5" headband is 100% vinyl coated mesh for add strength and stability

Standard headband colors for natural yarn are: 12 oz. is white, 16 oz. is green, 20 oz. is white, 24 oz. is orange and 32 oz. is blue. For colored yarn, headband matches yarn color

Standard is natural yarn with corresponding headband color listed above

5 to 7 washings depending on consistency of laundry process in relation to Tuway's laundry specifications




Frequently purchased with ...